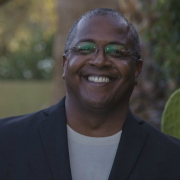 Gregory Scott
President and Co-Founder
Gregory Scott started Scott Business Group with Milagros Gonzalez-Scott in 2003. After attending Howard University in their Business Administration program, he enlisted in the US Air Force. There he served for ten years and worked as an Operations Manager for a fighter pilot training squadron. Greg's Talent Acquisition experience goes back to the military where his duties included management of civilian and military recruitment and training. After his military service, Greg transitioned to a successful career in Human Resources including recruiting and staffing.
The Scott Business Group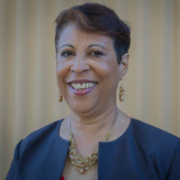 Milagros "Millie" Gonzalez-Scott
Vice President and Co-Founder
Millie Gonzalez-Scott serves as Vice President and co-founder of Scott Business Group. She has over 30 years of staffing and recruiting experience and holds a Bachelor of Science degree in Civil Engineering from Carnegie-Mellon University. A lifelong learner, she has earned many certifications throughout her professional career in various areas of business including Information Technology, Project Management and Teaching.
The Scott Business Group